A Taste to be Reckoned With!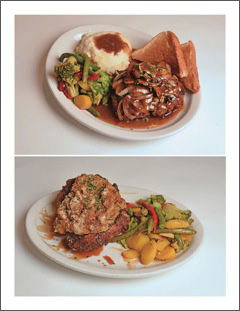 When it comes to the taste of food, Café 615 Home of Dawabbit doesn't mess around. Food isn't just a business to us; it's a passion. Our highly talented chefs prepare each meal with flavor that might just knock you out of your seat-you'll need a seat belt to stay strapped in.
The savory flavor of our meals isn't the only surprise you'll face when you walk into our restaurant-our prices are the most affordable in town. Whether you're looking to dine in, take-out or are in need of a catering service for your family gathering or business party, we can help you out. Just give us a call.
Learn More About Us
Learn more about our meals and services today.